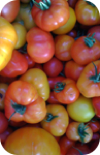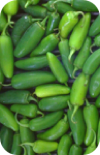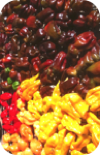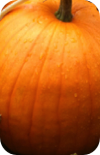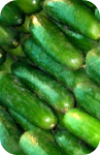 What are we Growing This Season?
    We are in our early years of production and are experimenting and expanding every year. We offer a nice sampling of produce you won't find at your local grocery store. Grown with certified organic fertilizers and soil and absolutely no chemical pesticides. We have been practicing sustainable, earth-friendly farming methods from the beginning of our farm's conception. Our gardens are fed with crystal clear, sierra mountain well water. We nurture our rich, dark soil for maximum production. Below is a sampling of items you might find in your weekly share as their seasonal harvest times arrive...
Tomatoes
•Mountain Princess

•Black Cherry

•Purple Russian

•Royal Hillbilly

•Mini Orange

•Hawaiian Pineapple

•Big Zebra

•San Marzano

•Golden Nugget

•Sweet Cherry

Peppers
•King Arthur

•California Wonder

•Pablano

•King of the North

•Red Marconi

•Jalapeño

•Joe Parker
Leafy Greens
•Lettuce

•Chard

•Spinach

•Kale

•Pak Choy

Summer Squash
•Zucchini

•Crookneck

•Scallop

•Trombetta

Winter Squash
•Butternut

•Buttercup

Beans
•Kentucky Wonder

•Blue Lakes

•Purple Podded

•Rattlesnake
Cucumbers
•Lemon

•Mexican Sour Gherkin

•Armenian

Garlic
•Music

•Spanish Roja

•Purple Glazer

•Metechi

Onions
•Purple

•White

•Chives

•Leeks

•Bunching

•Root Crops

•Carrot

•Radish

•Beet

Potatoes
•All Blue

•Yukon Gold

•Yellow Finn

•Ruby Crescent

Tomatillos
Pumpkin
Egg Plant
Melons
Berries
Fresh Herbs
•Basil

•Rosemary

•Mint

•Cilantro

Fresh Flowers
Planting a variety of hard to find and great tasting produce is our goal. We are focusing in on what works best in our area. Our produce will arrive vine ripen, picked "hours fresh" for maximum flavor and nutrition. We think you'll agree, our small scale, homegrown approach makes for a better flavor beyond comparison. Make yourself a better cook by simply using better ingredients. Farm fresh and local is your best selection and your family truly does deserve it.